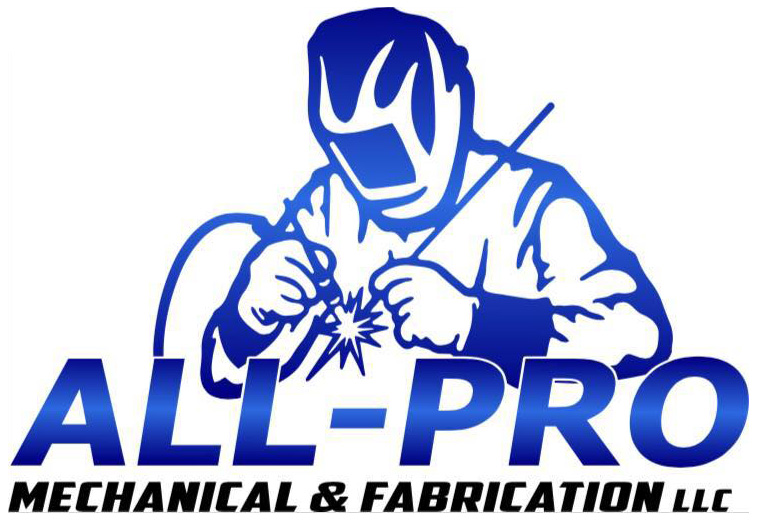 After growing up in the world of drag racing, Patrick Miller's interest in welding began in 1996 after visiting many chassis shops. His passion for welding emerged into something bigger than he ever imagined. In 2006, Patrick began working in many food-grade facilities as a millwright and then built and serviced centrifuges for companies who process substances from orange juice to fish oil. Patrick knew that he wanted to build a company from the ground up one day and he was able to accomplish just that. Patrick started All Pro Mechanical & Fabrication LLC as a side gig in 2010. After working for a few different welding companies, Patrick decided that he wanted to help others gain knowledge and experience with the same passion he had. While teaching Applied Welding and Technologies at a technical college in Sanford, FL, Patrick taught morning classes, spent his afternoons searching for weekend work, and then returned back to the college to teach night classes. Patrick was able to bring his own experiences to the college. He brought sanitary TIG Welding, in addition to numerous fabrication projects, to the college so that his students were able to become more versatile in their welding capabilities and experiences. After he felt that he made a positive impact with his students, he decided to take a leap of faith and make his dream of owning his own full-time business come to life.
Patrick began All Pro as a full-time business in 2018. From completing preventative maintenance in Pepperidge Farms, to servicing ovens, and rebuilding dough mixers, Patrick refused to turn down any jobs. All Pro provided services on all types of conveyors, as well as repaired cracked concrete. In 2018, Patrick's focus was geared towards expanding All Pro from a 2-car garage, to an 8,000 sq. ft. facility that is constantly growing.
All Pro has numerous high-end welding and precision fabrication tools, ranging from a 130-ton, 10' wide Accurpress Press Brake with a digital backstop to make the approximate bends. All Pro also has a 5'x10' Plasma table that has the ability to cut up to 1" thick. The Plasma table can also route wood and acrylic. For the intricate handrail we fabricate, we use our Ercolina bender, with many tooling dies that range from ½"-3".
All Pro is a full-service metal fabrication and machine shop, that has a broad arrange of services, from installing a silo, to swapping a bearing on a gear box. We service all types of bottling systems, conveyors, ovens, proofers, and much more. All Pro also collaborates with facility engineers, as our company uses Solidworks for all fabrication and design. We welcome all jobs, big or small.